Grand Duchess Maria Nikolaevna of Russia, the third daughter of His Majesty the Emperor Nicholas II and Her Majesty the Empress Alexandra Feodorovna, was born on the 26th of June 1899 in Peterhof
Maria Nikolaevna is the Grand Princess. The third daughter of the Emperor Nicholas II and the Empress Alexandra Feodorovna. When baptized as a Grand Duchess, she was granted with the Order of St. Catherine, 1st class. Under the guidance of her mother, the Empress Alexandra Feodorovna, she was educated at home
Her letter in the nickname «OTMA», which was delivered from the first letters of sisters' first names, was the third one. She was third among the sisters and the eldest in their "Little Pair». The charming Russian Tsesarevna, the Grand Duchess Maria Nikolaevna Romanova — the daughter of the last Sovereign of Russia — was born on June 26 (O.S. 14), 1899 in Peterhof. June genial sunshine gently smiled at her and left sunspots on her beautiful face …
Temper
She has been getting funny almost since the very infancy, she was lively, amusing, funny «roly-poly — Tutu», which was especially loved by her own aunt * (*who was incorrectly mentioned as a godmother in some publications), the sister of the Father-Emperor, Grand Duchess Olga Alexandrovna. A loving and good-natured aunt forgave her everything: graceful awkwardness in dances at children's balls, unreasonable tears from ridiculous, unspoken jealousy to older sisters, which, however, were not too long to darken her clear and open heart …
She was called Mashenka, Marie, Mary or just Mashka as well as "our gentle pudge cutie" within the large Romanov family, which adored her for her greeting smile and dilated eyes. As remembered by contemporaries, Masha Romanova was the most beautiful daughter of the Emperor.
Russian beauty
Sofya Yakovlevna Ofrosimova wrote about her with great delight: «She can be called a Russian beauty. Tall, chubby, with sable eyebrows and bright blush on the honest Russian countenance, she is especially dear to Russian people. You look at her and imagine her dressed in Russian boyar sarafan; with snow-white muslin sleeves around her arms, with jeweled stones on the proud chest, and a kokoshnik with pearls over a wide white brow. Her eyes illuminate the whole face with a special glowing shine; sometimes her eyes seem black, long eyelashes cast a shadow on the bright blush of her tender cheeks. She is cheerful and alive, but has not yet awakened to life; truly, there are the immense forces of a real Russian woman are hidden in her. «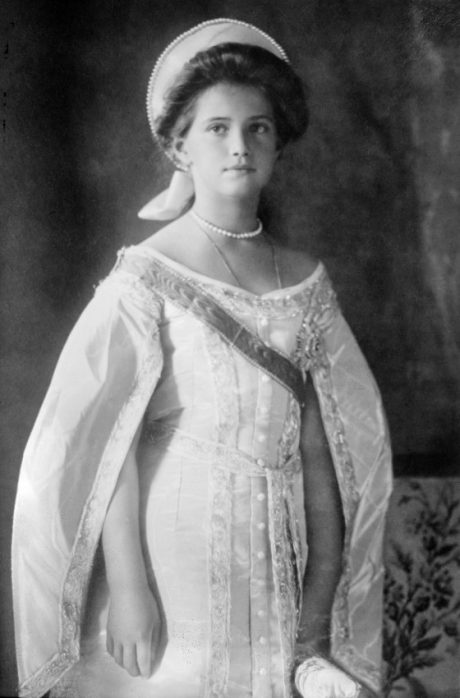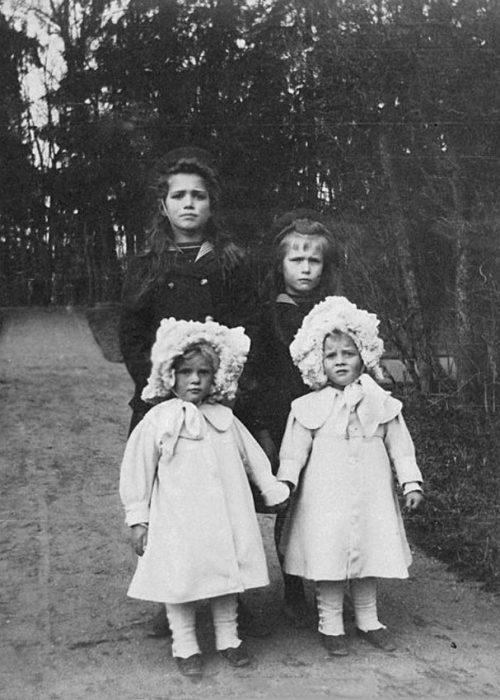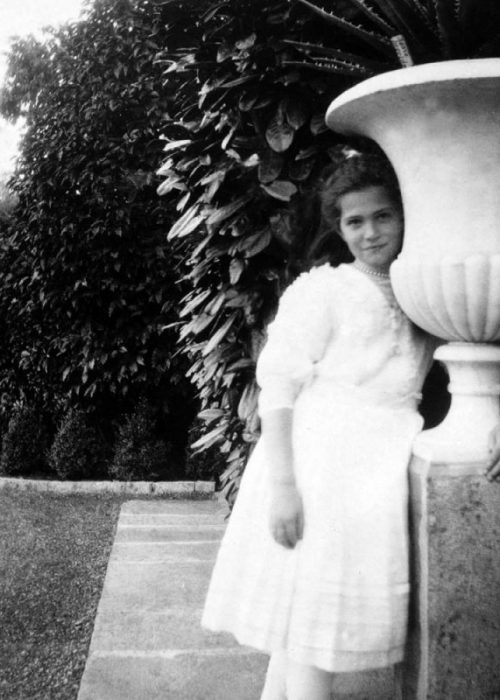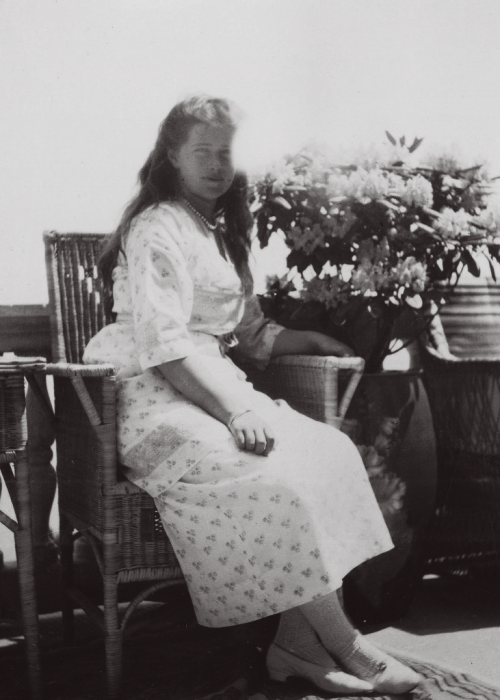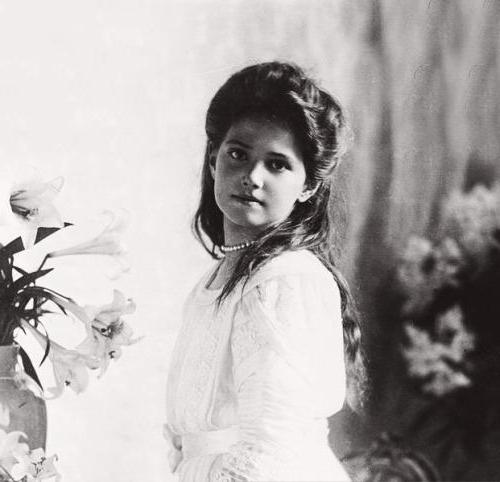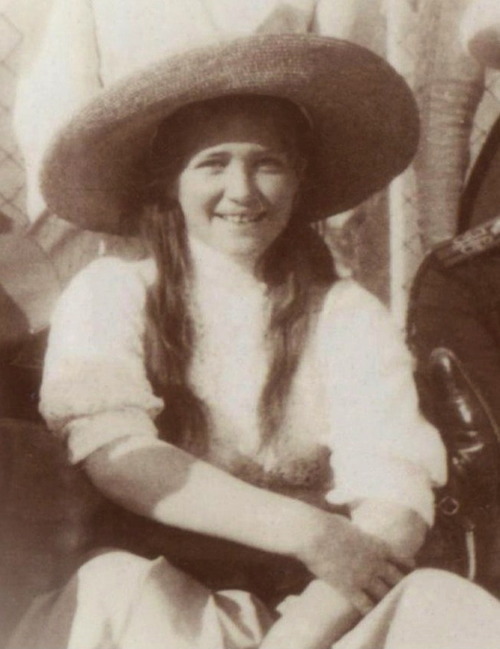 Reminiscences of Pierre Gilliard
Pierre Gilliard, the tutor devoted to the family, echoed the court lady after many years: «Maria Nikolaevna was a real beauty, broadly built for her age. She was in the flower of beauty and health, she had big wonderful eyes. Her tastes were very modest, she was embodied with cordiality and kindness; I could say, sisters sometimes imposed on her good nature … «. Sophie Buxhoeveden, the lady -in -waiting of the Empress and the friend of all four girls, agreed with him. She wrote that Maria Nikolaevna obeyed to the younger one, Anastasia Nikolaevna, » the scamp», as her mother called her. But, undoubtedly, this subordination, if it really took place, could not arise from the natural weakness of the character of Maria Nikolaevna. Many people observed that this young girl had a great inner strength. «She had a strong imperious glance. I remember her habit of giving her hand, deliberately pulling it down «(I.V. Stepanov).
"She was as good as gold"
Julia Alexandrovna von Dehn, a friend of the Empress, who stayed with the family after it had been arrested at the Alexander Palace, recalled: «When I first met the Grand Duchess Maria Nikolaevna, she was quite a child. During the rebellion of 1917, we became very attached to each other and spent almost all the days together.
She was as good as gold and possessed an uncommon inner strength. However, prior to those horrible days, I did not even suspect how self-sacrificing she was. Her Highness was strikingly beautiful … her eyes with long eyelashes, thick dark brown hair… Some kind of her stoutness was a ground for tender jokes from Her Majesty. She was not as lively as her sisters, but she had a developed worldview and always knew what she wanted and why. «
"She was in the flower of beauty and health and had big wonderful eyes. Her tastes were very modest, she was embodied with cordiality and kindness"
Devotion to parents
Lily Dehn shared the story from those incredible, hurricane (as she said) days of the February coup: » And where is Marie? «- asked the Empress. I returned to the red drawing room. Maria Nikolaevna was still sitting crouched in the corner. She was so young, so helpless and hurt that I wanted to cheer her up. I knelt beside her, and she tilted her head on my shoulder. I kissed her tear-stained face.
«My dear,» I said, "do not cry. Your grief will kill Maman. Think of her. «
Having heard the words: «Think of her,» the Grand Duchess recalled her duty to her parents. Everybody always should have met their interests.
«Ah, I completely forgot, Lily. Of course, I must think of Maman, » answered Maria Nikolaevna. Little by little, she calmed down, regained self-possession, and went with me to her mother. «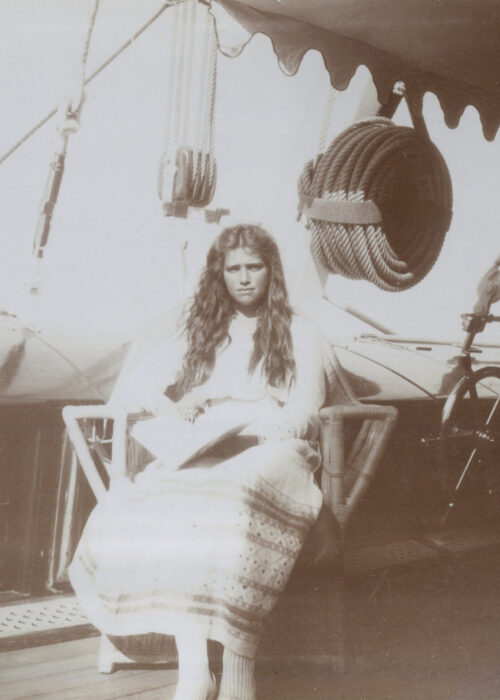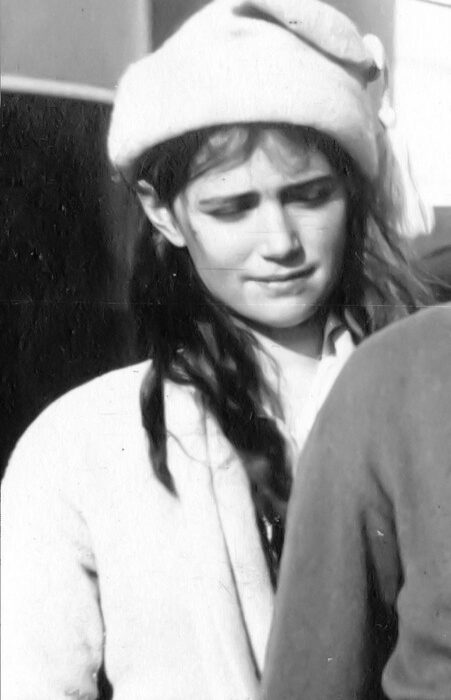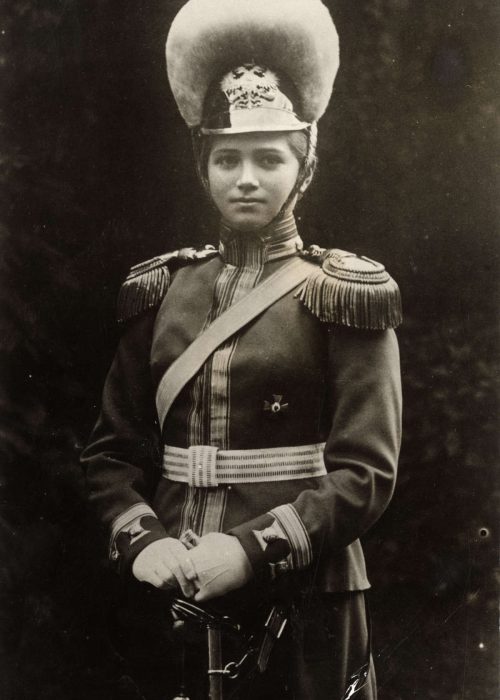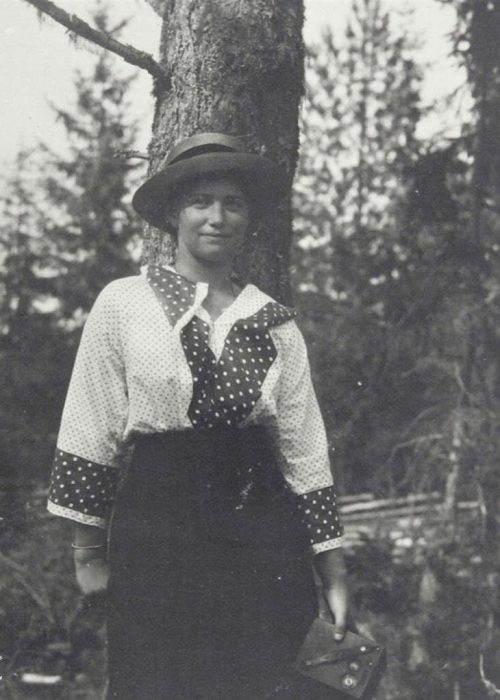 Maria's courage
Another witness of those terrible days, Anna Taneyeva-Vyrubova, recalled the courage and self-control of Grand Duchess Maria Nikolaevna: «… I will never forget the night when a few faithful regiments (the Combined Regiment, the Convoy, Naval Guards and artillery) surrounded the palace, because rebellious soldiers with machine guns trooped along the streets to the palace threatening to destroy everything. In that evening, the Empress was sitting at my bedside. Quietly, wrapped in a white kerchief, she went out with Maria Nikolaevna to the regiments that intended to leave the palace.
Maybe, they would have left the palace that night, if it were not the Empress and her brave daughter who walked around the soldiers until twelve o'clock, encouraging them with words and tenderness, ignoring the fatal danger they faced. Leaving, the Empress told my mother: «I go to them not as the Empress, but as a simple sister of the mercy of my children.»
«Maman was grieving, and I also cried,» Maria Nikolaevna confessed to Taneyeva, "when the news on Father's demise was broken, but later, for Mom's sake, I tried to smile at tea table.
Gentle, homegrown young lady
Having the same inner strength as her older sister Tatiana, Maria, however, looked gentle , «home girl» with deep soul, inside of which there was such a passion that was hardly noticed by someone, but the sensitive mother could guess these «sounds of the soul» inside her rich, innermost nature and always encouraged Marie as well as other children, being loving senior friend to them.
Correspondence of Mother and Daughter
The following excerpts from the correspondence between Empress Alexandra Feodorovna and her daughter, taken from the book of an Orthodox writer and teacher Marina Krivtsova, clarify a little the image of her, who was the least known among all the sisters:
«Dear Maria, I thank you with love for your several letters …. Try to be always good and obedient little girl, then everyone will love you. I have no secrets with Anastasia, I do not like secrets. God bless you. A lot of kisses from your mom. «
And here is one more interesting letter.
It clearly shows what a complicated internal struggle sometimes overpowered the soul of the little princess Mary. Considering herself a «fat and awkward bear», now and then putting blots in notebooks with exercises in French and calligraphy, the little girl was sometimes tormented by the fact that she, maybe even quite unloved by her older sisters — beauties, might in some way interfere with them. She often staggered in their presence and even fell into despair, telling the mother that no one at all loved her! Alexandra Feodorovna tried to dissuade her daughter affectionately, to dispel her childish doubts, to foster her the awareness that everyone needs and loves her, and that she should bear the burden of her secular duties, like a little Russian Tsarevna.
The Empress wrote patiently and wisely to her daughter:
«My dear Masha! Your letter made me very sad. Honey, you must promise me not to think that nobody loves you. How did that unusual thought come to your head!? Immediately banish it from your mind! We all love you dearly, and only when you are getting naughty and capricious and don't obey, you are scolded, but to scold does not mean not to love. On the contrary, it is done so that you can correct your shortcomings and become better! You usually stay away from others, you think that you bother, and you stay alone with Trina *(E.A. Schneider , instructress), instead of being with them. They imagine that you do not want to be with them. Now you are becoming a big girl, and you should better spend more time with them. Well, do not think about it anymore and remember that you are just as dear to us as the other four, and that we love you with all our heart. Your very loving old mom. «
Participation in common life
Tsesarevna, a giggler with ruddy cheeks, gradually grew up. More often she had to accompany the members of the royal family (together with the sisters) at official events, in walks on the yacht, at rolls and ceremonies, to take care of the sick brother, to think about the wounded in the hospital near Peterhof, to be serious.
How else since the burden of duty, responsibilities, cares has been on the fragile shoulders of the third Russian princess all the time! And that is why her loving mother gave constant guidance like this:
«Marie, my child, well, do not be so wild, be sure to obey the older sisters, and do not catch cold. I hope that you will have a great time on the yacht. Sleep well. Blessing from your old mom. «
«My dear Marie, you will read it when we leave. It is very sad to leave you, three kids, and I will always think about you. You are the eldest in this group, and therefore you should look after the younger ones well — I never left Baby (* Tsarevich Alexei Nikolaevich .- S.M.) for two days. Go to the hospital … and in the Grand Palace to visit the wounded. Did you show your hospital to Grozdno? (* It's not clear who she was talking about, probably about one of the nurses of Her Majesty's Fermery – S.M.). Do it, darling, give her pleasure. Look in Sonya *, (* the maid of honor of the Empress, Princess S. Orbeliani, death-sick with tuberculosis of the spine and under the care of the Imperial family – S.M.) when you are free. Send a telegram … When you get up in the morning, write down how you all three are doing, and in the evening how you spent the day. On Sunday, early in the morning, go to church «…
Letters from Mother
«Dear Mary, writes the Empress to her daughter in another letter. Please, hand these holy pictures out to all the officers in the Grand Palace for me
(* during the First World War, the Grand Duchess turned the Great Catherine Palace into a military hospital – S.M.). Unfold them … If there are too many, then give the rest back to me.
Then, I send the bread — the consecrated prosphora and the unconsecrated one — they should warm it up and eat. I also send the holy pictures for our wounded officers, but I do not know how many of them we have, and some are not Orthodox. Give over the to the officers in your hospital. I hope that you send me a letter. May God bless and protect you. A thousand kisses from your old mother — a mother who misses you very much. «
Faith
It is particularly worth noting that the inner world of Grand Princess Maria Nikolaevna was always painted with a vivid and warm religious feeling, which was free of any sanctimony. Her sense of religious commitment was intrinsic stemmed from infancy: from pure and peaceful light, coming from a flame of an oil lamp over the crib. Her short and glittering life was guided by this deep and sincere feeling that she reverently held in her soul and did not wear on her sleeve.
She could always share everything, even her innermost thoughts, with mother seeming to be her friend. Holding correspondence with Alexandra Feodorovna , Maria Nikolaevna explored her inner spiritual experience and talked about faith and church more frequently than other sisters. Such was the way of upbringing of that time, appearing to be so natural before, baneful and strange to us now.
Here are some of her epistolary reflection quotes, which are very simple and warm: "You know, it seems strange, but having left Alexei's room after prayer, I felt as if I had returned from Confession … such a pleasant and heavenly feeling".
"My dear Mother!" writes Maria in the other letter, "You told me that you wanted to receive the Eucharist. You know, I would also like to receive Holy Communion at the beginning of lent. Hope that you will have a nice trip. (*Seems that the Empress set off to inspect infirmaries: to Tver, Yaroslavl, Mogilev and from there to High Command, to her husband for a day or two – S.M.). Planting kisses on you and Papa. Anastasia is kissing you too. I wish I could receive the Eucharist on the 14th! Let the Lord bless you. Yours, Maria".
Christmas
On top of that, pleasing lines from Christmas greeting card probably placed under the pillow of her mother:
"Mom, my dear, wish you happy Christmas and hope that the Lord will give you strength to go to hospital once again. Sleep well. Your loving daughter, Maria. I love you and kiss you fondly".
Greeting card
" … my beloved Mom, I'm so happy that you are about to see our dear Papa. Anastasia or I will be praying with Baby".
These simple and warm lines feature a charming image of 'still a child — a young girl' strongly protected by her loving family from the darkness and obscurity, impending over all of them, as well as from everything that made them feel a thrill of horror and powerlessness …
And yet, alas, they failed to protect her!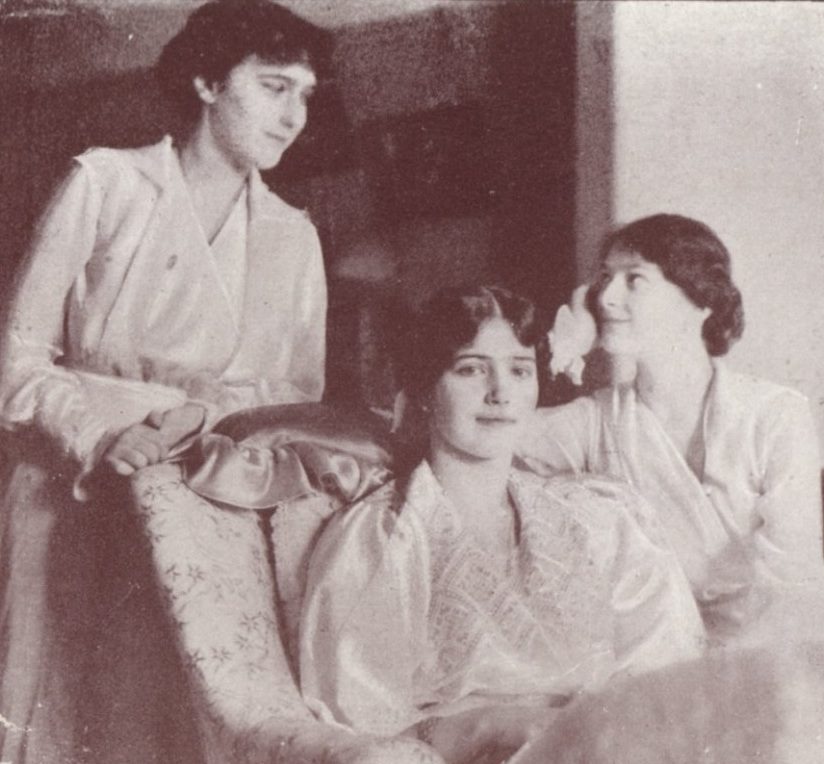 Pneumonia and otitis
Her illness took a particularly severe form, complicating with strong lungs fever. Only due to her sound constitution, the Grand Duchess could overcome a serious illness, but several times she remained in critical condition. Maria was delirious, she was taken with otitis and was almost deaf in one ear (temporarily).
Mother is an Angel of Mercy
The Empress run off her feet taking care of ill children, day and night she did not take off the white apron and the gray dress of a sister of mercy, and in such casual appearance welcomed either Governor –General of Petrograd or the Grand Duke Pavel Alexandrovich or any entourage who left the Alexander Palace and came to say goodbye after the arrest of the royal family, or even General L. Kornilov, who informed her that they had become victims of the new government.
It seemed that the Empress was not very interested in her own position as a prisoner. Most of all she worried about the fate of her husband and her sick children. At that time, only their body temperature and condition were mentioned in her diary. And just two or three lines about herself,: «I burnt paper with Lily, sat with Anya Vyrubova.» And so almost every day: «Alexei — 36.1; Anastasia — 40.5 (pulse 120); Maria — 40. Anya and Lily Den spent the whole day in the nursery. «
Danger
Several times the position of Tsesarevna Mary was so difficult that they were afraid for her life and even completely were saying goodbye to her. She received the last holy communion from the hands of the priest — Father Janishev … Every night Mother quietly sat by the children's beds, refusing to be replaced by Lily Den or one of the maids ..
Anna Alexandrovna Vyrubova, for example, wrote in those days in her diary: «March 18, 1917. (* Date stated in the diary of the Empress — S.M.) In the morning I received a note from the Empress that Maria Nikolaevna was dying and calling me. The letter said that Anastasia Nikolaevna was very bad; both had pleurisy .. Kotzebue * (* The commandant of the Alexander Palace, appointed by the Provisional Government – S.M.) warned me that if I get out of bed, I would immediately be taken away. For a minute, feelings of pity for the dying Maria Nikolaevna and fear for myself fought in me, but the first prevailed and I got up, got dressed, and Kotzebue took me in the wheelchair to the children, whom I had not seen for a month. The joyful cry of Alexei Nikolaevich and the elder girls made me forget everything. We rushed to each other, hugging and crying.
Then we tiptoed to Maria Nikolaevna. She was as pale as death; her eyes, huge by nature, seemed even bigger, the body temperature was 40. 9, she inhaled oxygen. When she saw me, she began trying to raise her head and cried, repeating: «Anya, Anya ..» I stayed with her till she fell asleep ..
Happy be Together
«The next day,» Anna Alexandrovna wrote, «I went to the children again, and we were happy to be together. Their Majesties had breakfast in the nursery and were not so excitable, as Maria and Anastasia Nikolaevna felt better .. * (* There are many things behind the stingy lines: it was this night that the long-desired crisis occurred in the sickness of younger girls, and parents probably spent the whole night together at their beds). In the evening, when Their Majesties came to me for the first time after the illness of children and all nightmares, they were in good mood. The tsar teased me, we recalled what he had experienced, and hoped that the Lord would not leave us, so long as we all were together".
Magic recovery
The Lord, indeed, blessed her … It was a miracle that Maria Nikolaevna came through illness, however, she was rather thin and lost her wonderful hair: she had to cut her magnificent braid. The parents worried very much about her. No one could imagine what felt the Empress facing her daughter's illness and her family calamities. Even the diary of the extremely self-controlled Emperor Nicholas II contains worrying notes about the temperature of his daughter, her pale look and weakness. In order to entertain somehow his beloved patient, the Emperor who returned from Mogilev and was now the former Sovereign of All Russia and «Mr. Colonel Romanov» under the arrest, read
aloud books to her or told about walks in the palace park, accompanied by older sisters; about how they set out the garden under the windows to plant flowers and greens, how they admired the tender sprouts of the primrose, which suddenly appeared from the dirty-gray lumps of snow. Sisters sometimes brought her modest bouquets of flowers right into the room ..
On March 19, 1917, Tsar Nikolai Alexandrovich wrote for the first time, with some relief, «A splendid day. At 11 o'clock they went to sing a mass with Olga, Tatiana and Alexei. The blood temperature of Maria and Anastasia had lowered to normal, only by the evening Maria's temperature rose a little. I went for a walk at two o'clock. I walked, worked and enjoyed the weather. I was back at home at four and a quarter. I sat with the children for a long time, and in the evening I saw Anya and other residents … «
Anxiety and distress
But soon a deceptive calm, endowed with restraint, inner discipline and true humility for what was given by God and Fate, was again replaced by anxiety and distress. Julia Alexandrovna Den and Anna Vyrubova, the devotees of the Empress and the family, were arrested and taken away from the palace. Anna was imprisoned in the Trubetskoy bastion of the Peter and Paul Fortress. The Empress was in despair. The family adored «dear Anechka», who was the sincere friend of the Empress, the children treated her as kith and kin, because she was messing with them, helped with the calligraphy and French, trained in sewing, worked with them, in fermeries … They saw her cheerful, loving, well- brought up by Anechka, who worshiped their family, especially their dear Maman.
Arrest of Vyrubova
Maria Nikolaevna was not told immediately about the arrest of A. A Vyrubova and Yu. A. von Denn, so as not to upset her. Weakness and fever attacks still occurred , and her feelings were spared. She slept a lot to gain strength … Being grown up in a strict, almost Spartan conditions and being strong enough, she was not too upset by the deprivation of those blessings and honors that the family in Alexandrov's «imprisonment» had faced, for her relatives were still with her, she could now spend a lot of time with her mother and father, who began to teach her instead of tutors who used to come earlier from the Tsarskoye Selo grammar school. At teatime, Maman still wore evening dresses and jewelry, as if nothing had happened …
Ability to take the blow
Everybody behaved as if nothing had changed: they gathered together in the evenings, wore their modest decorations invariably: thin bracelets on hand and pearl necklaces; they drank tea, read aloud their favorite books, discussed news that could hardly penetrate through the palace's grate, looked through family photos, embroidered something, knit. Olga and Tatiana continued to sew shirts for the wounded of their infirmaries, Anastasia tirelessly embroidered and made bookmarks with delicate fingers, Alexei continued to learn English, French with his tutors Gilliard and Gibbs. He always put his pictures under the pillow of Maria, and she looked at them for a long time in the thin and pale light of the candles. In the same way as she viewed the photos in heavy albums, at which she was depicted in the recent, but – now age-old time of childhood as a laughing, cheerful, carefree fatty girl …. How long ago it was! In a bygone era. In the dying now — powerless, scary, bitter .