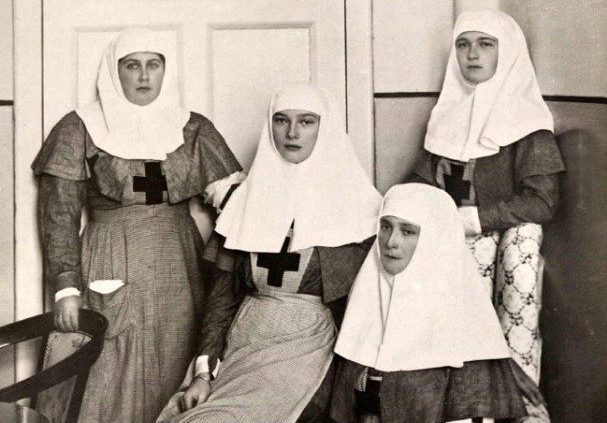 GRAND PALACE HOSPITAL
"Once the Grand Duchess Olga told me that tomorrow they would not be in our hospital, because They will have to visit the Hospital in the Grand Palace (Yekaterininskiy Palace) and that they will be very bored there. With a soft and shy smile the Grand Duchess explained the reasons for this boredom: «Everything is so strict and official there, and we have to control every Our step, as far as we are at the center of attention. We never enjoyed being there, and the sisters there are so important-looking. Only in the Palace Hospital we feel Ourselves well and homelike!"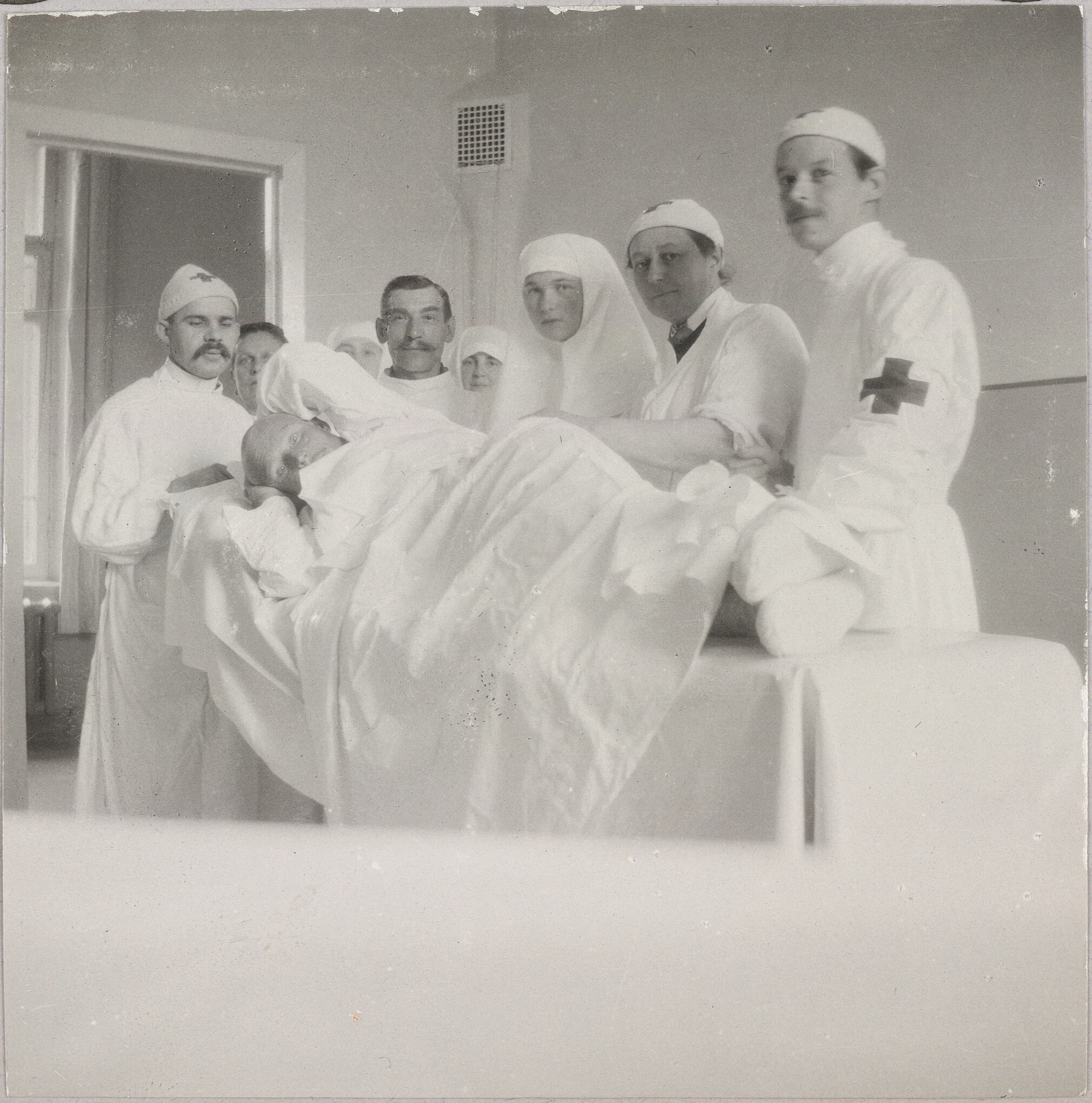 CONCERTS 
 "In the Hospital some concerts have been quite often arranged. Actors of the Imperial Theaters or students of the Petrograd Conservatory have been invited there… But pretty often we arranged home concerts by ourselves … The Grand Duchess Olga Nikolayevna, who had a wonderful musical ear, was usually accompanying. She, for example, could easily accompany to an absolutely unfamiliar melody. Her piano playing was delicate and distinguished; her touch was soft and velvety. I still remember an ancient "grandfather's" waltz — soft, graceful and fragile, like an expensive porcelain toy — the favorite waltz of the Grand Duchess Olga. We often asked Grand Duchess Olga to play this waltz for us and for some reason it always made me feel sorrow".
Semyon Pavlov (an injured patient staid in the hospital)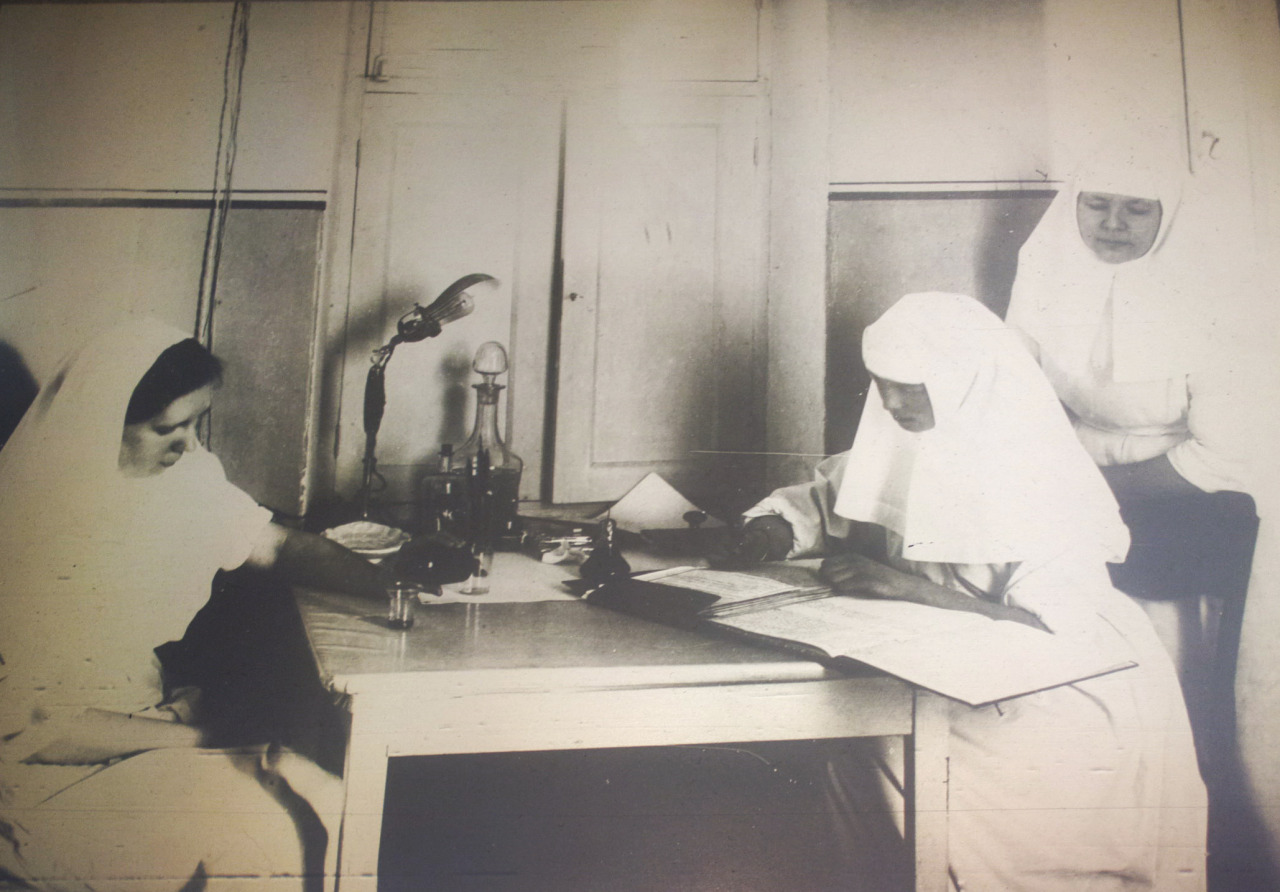 HOSPITAL CHAMBERS
The Grand Duchess Olga took upon herself the morning drug distribution among the Hospital chambers, and she performed this duty properly even with perfectionism. She used to bring medicine, smiled kindly, greeted the patient, asked about his health and left quietly… Sometimes Duchess Olga even changed water in vases with flowers. They told me that before She worked in a surgical dressing room. But terrible appearance of disabled people heavily weakened Her fragile nervous system, and She completely refused to work in a dressing room», recalled one of the patients.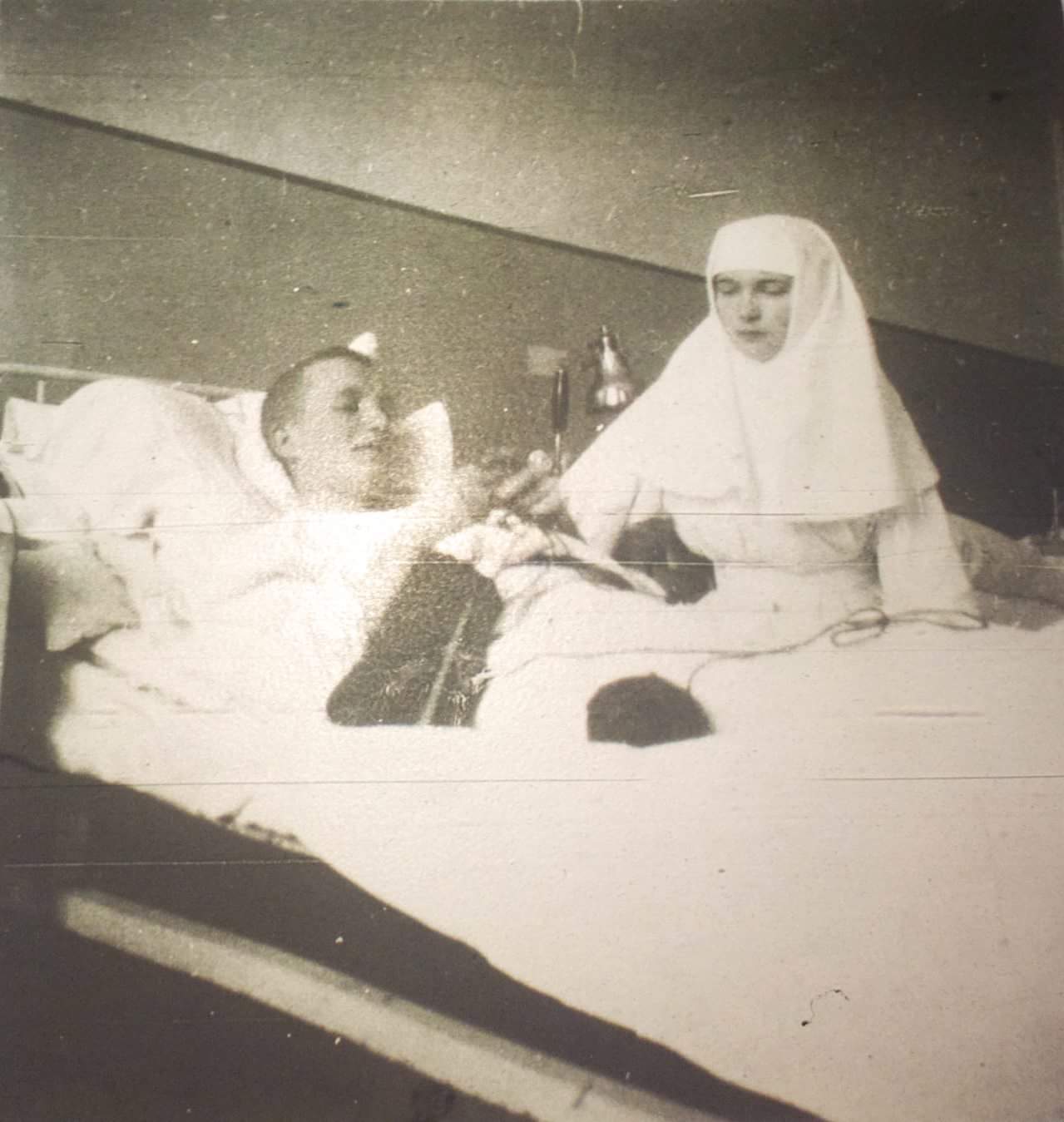 EXAMPLE FROM THE MEMORIES
An illustrative example from the memories of one of the soldiers confirming how all the wounded patients loved her and how she helped them doing her best. «The Grand Duchess Olga treated us very delicately, shyly and affectionately. By nature, she was the kindness itself. I remember: once it was so hard and unpleasant for me: the dressings were my nightmare. Just knowing that in 20 minutes I will be brought to the dressing room threw me into cold and fever, as far as there I had to stand such terrible pains. One day, I was just waiting for a dressing, and Duchess Olga came. She looked at my frustrated face and asked, smiling:
— What's wrong with you? Hard?
I told her frankly, what was wrong.
The Grand Duchess once again smiled and said:
— Just a moment.
And indeed, from that time medical staff began to inject morphine not 3-4 minutes before the the dressing (as it had been done before), when the medicine did not have time to react, but in advance — about 10 minutes before the manipulation. Another time the Grand Duchess personally wrote a letter for the lieutenant Sergeev to his relatives, as far as his right arm has been amputated. In general, in the hospital they told amazing things about the kindness of Duchess Olga…