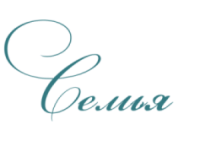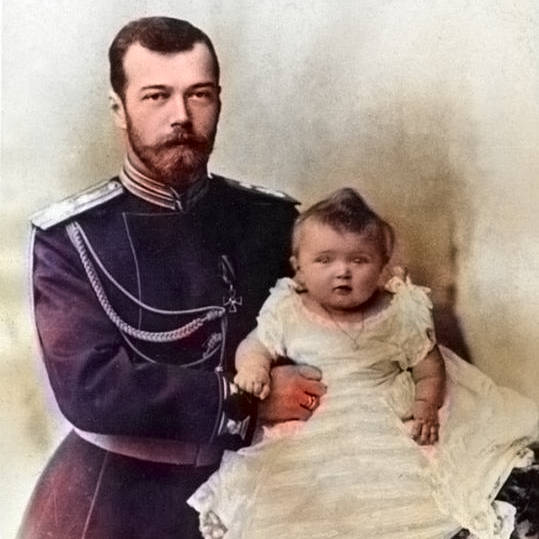 At one o'clock in the morning, sweet Alex began to have pains that kept her waking. All day she laid in bed in severe anguish — poor! I could not look at her indifferently. About 2 p.m. dear Mummy came from Gatchina. She, Ella and me have stayed constantly with Alex. At 9 o'clock we heard the squeak of a child and all breathed freely! We named our heaven sent daughter Olga!
Olga is always very insensitive to every guidance, although it often finishes with doing what I want. But when I'm strict, she is peeved at me.
(Alexandra Feodorovna in her letter to the Emperor Nicholas II dated March 13, 1916)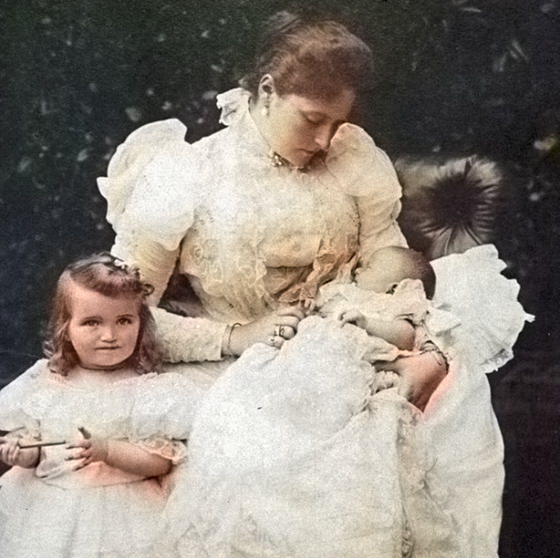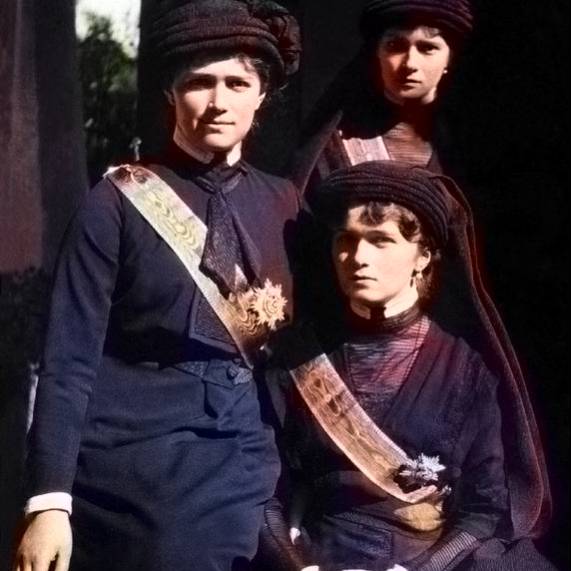 Olga read to me.
(From the diary of Maria Nikolaevna, record dated August 8, 1916)
Olga and Marie compose malicious poems devoted to the sisters of the Great Palace. But without rhymes, of course, as far as it should not be read, but sung.
(From a letter from Tatyana Nikolaevna dated March 28, 1916)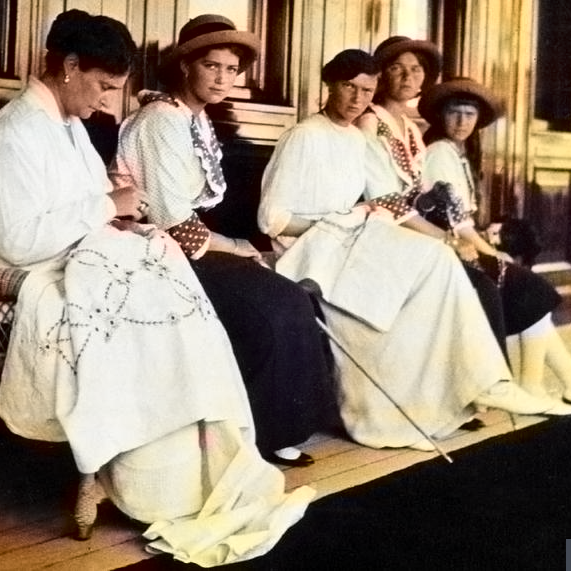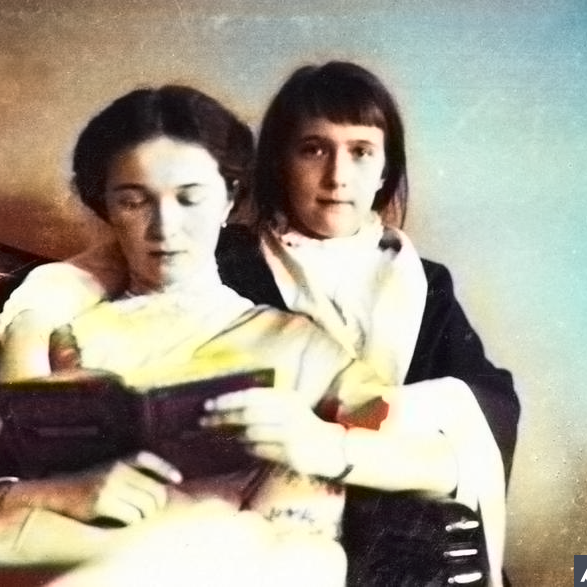 In the evenings Olga and me and sometimes Maria ride a bike about the rooms at full speed. Olga catches me or I her. It's very nice.
From the letter of Anastasia Nikolaevna dated September 29, 1916)
Alexei understood very well that he might not reach the majority age. When he was ten years old, his elder sister Olga found him lying on his back and looking at the clouds. She asked what he was doing. «I like to think and ponder», Alexei replied. Olga asked what he likes to think of. «Oh, of many things,» replied the boy, «I enjoy the sun and the beauty of summer as long as I can. Who knows, may be, one of these days I will not be able to do it anymore.