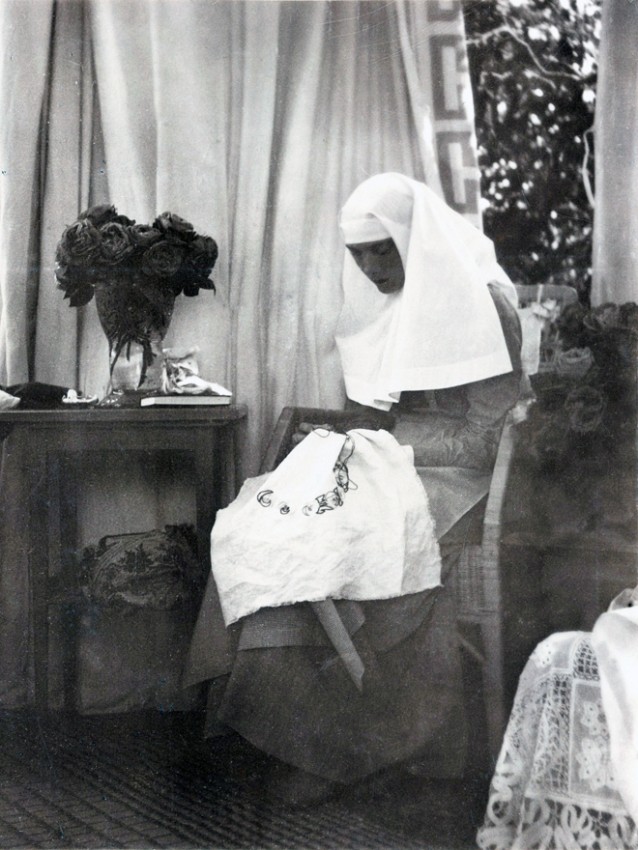 «During the war, having passed nursing exams, older Grand Duchesses worked in the hospital of Tsarskoye Selo and showed a full commitment to their duties … It was noticeable that four of them were imbued with a sense of duty from early childhood. Everything they did was done in a thorough way. It was especially typical of older sisters. Not only did they perform their duties of Sisters of Mercy, but they also assisted surgery operations in a skillful way… Tatiana was more serious and restraint». In a letter of V. I. Chebotarev to the head nurse of her Majesty in Tsarskoye Selo, Tatiana wrote:  «It's so odd to be at home, not in the hospital during dressing changes. Who is in charge of dressing change now? Are you in charge of dressing material or do you work as head nurse? Are all the doctors and nurses of soldier's medical department on the job?»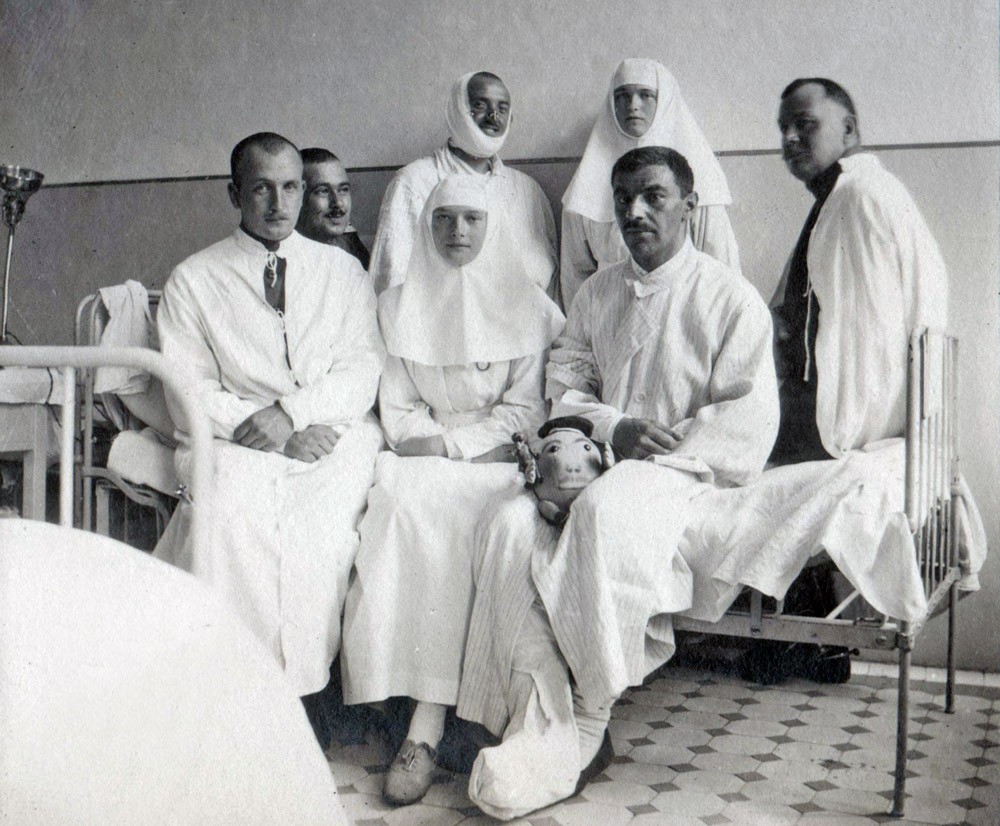 Tatiana Nikolaevna is a wonderful nurse. On the 27th, on the date of return of Vera Ignatievna, we took Smirnov to the bandaging room. He's got persistent fever, bad pulse. It was decided to needle after repeated injection. A needle got blocked with clots of suppuration, which failed to be sucked out. A new injection and Vera Ignatievna got straight into an abscess; thick unusually putrid liquid leaked out of the abscess. At short notice, it was decided to cut. We got work going. I started filtrating novocaine and boiling; Tatiana Nikolaevna picked and boiled all the tools on her own, moved tables and prepared cloths.  Everything was done in 25 minutes. The operation went well. After the cut was made, incredibly putrid liquid was hard put to leak and then it leaked like a river in spate. It was the first time I had had a desire to vomit, but Tatiana Nikolaevna was Ok. Only during complaints and moaning, her face twitched and she became beet-faced.
(an extract from diary of December 4, 1915 of Valentina Chebotareva, the head nurse of the Imperial Field Hospital)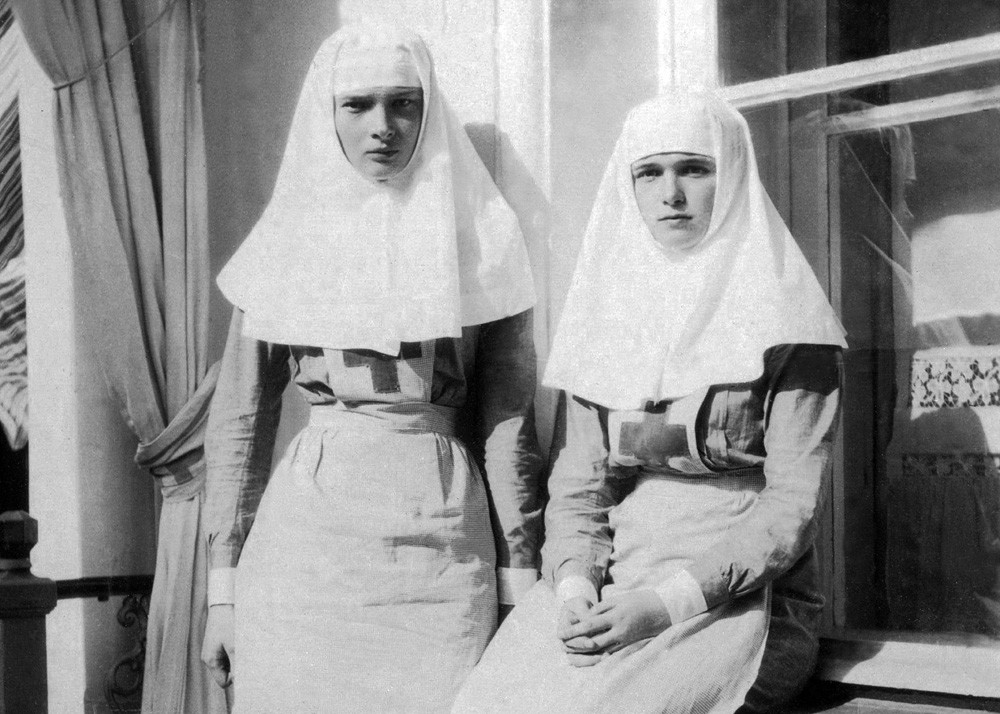 …Tatiana Nikolaevna is always touchingly gentle. She even helped with the preparation of medical tools, sat in a corner, cleaned the tools. In the evening of the 4th she used to come to process silk, to solely sit in carbolic acid vapor, to ask me about my childhood, whether I have siblings, where my brother is, what his name is. I hardly talked her round to be told fortunes.  Rita Khitrovo arranged fortune telling to take place in the preparation room.  She dashed with the deepest interest. Olga Nikolaevna keeps on assuring us that she is dreaming to be left on the shelf. However, having read her palm, Shakh-Bagov foretells twelve children. A palm of Tatiana Nikolaevna is intriguing: the headline suddenly breaks and turns sharply aside. They assure that she is supposed to pull a trick.
(an extract from diary of January 2016 of Valentina Chebotareva, the head nurse of the Imperial Filed Hospitalиз)